When you think of family bands, something polite and easy on the ear tends to come to mind – that's not STEREO LOVE. Its blood flows rock and roll. Led by proud papa and powerhouse drummer Judd Steele, the trio is filled out by daughters Jewel on lead guitar and vocals, and bassist Lula. Both of them have been playing since childhood when they were dwarfed by their instruments, and have grown into deft craftsmen – talented enough to show their contemporaries a thing or two.

STEREO LOVE has over 600+ live shows/gigs under its belt, offering a combination of well crafted rock classic covers with a STEREO LOVE tweak, and a deep collection of Jewel-penned originals you won't forget in a hurry, full of melody and muscle. This along with their well honed stagecraft make for an awesome live experience!

West Coast favorites for years now, STEREO LOVE was the winner of the Hollywood Rocks Award at the Las Vegas Music Awards in 2013, where the band's also house favorites at internationally renowned rock club Count's Vamp'd, owned by Danny Coker of History Channel's 'Counting Cars.' In addition, the group has hosted a wide variety of international rockers on 'STEREO LOVE Rock Talk Live', streamed live from the WCOBM Studio located at the corner of Hollywood & Vine, the hub of LA's radio and film industry.
lead vocals/guitarist
bassist/backing vocals
drums/father/bodyguard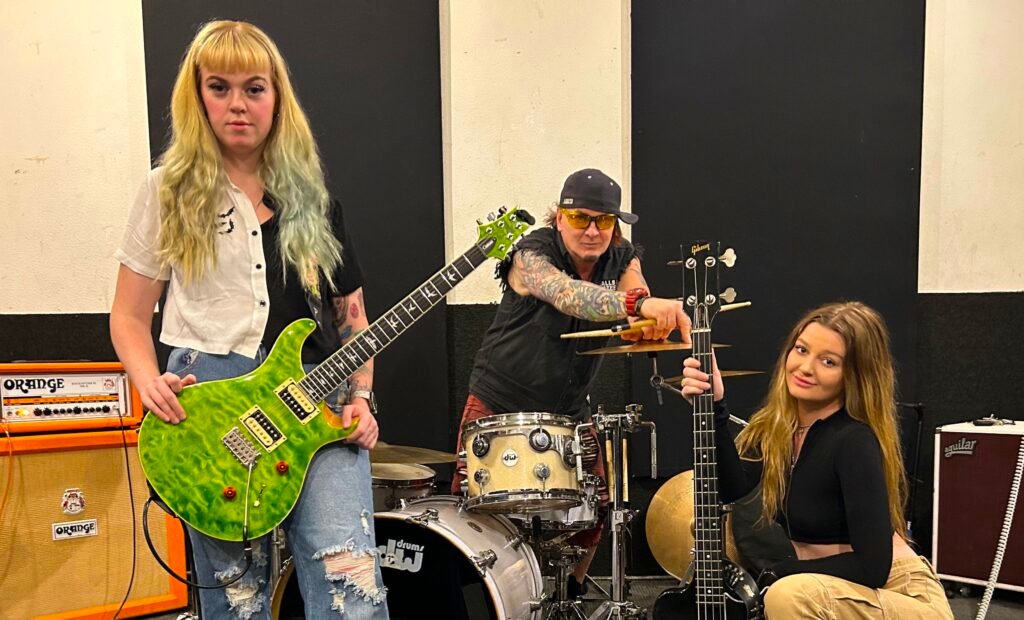 Check Out our music:
& download for free